To find school teacher jobs in Cardiff, click on a vacancy title for more detail from the teaching recruitment agency or UK education provider. This site contains employment and career opportunities for qualified nursery / pre-school, primary / infant, secondary / junior or special educational needs (SEN) teaching professionals in areas that include Cardiff and other areas of Great Britain (England, Wales, Scotland) and Northern Ireland.
[omnifeed rss_feed_url="http://rss.careerjet.co.uk/rss?s=teacher&l=Cardiff&lid=157008&affid=f327b6f7c5f125c34aab03631d1713ee&psz=20&snl=100″]
Teaching Recruitment in Cardiff
Education Staffing Solutions
---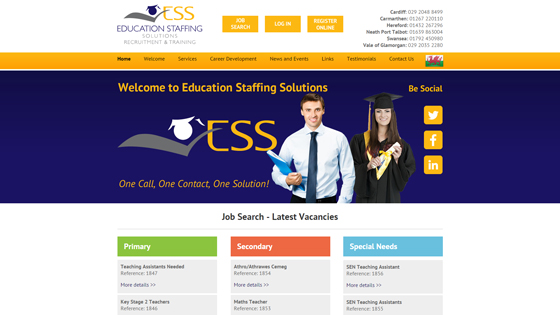 ---
Regus House
Falcon Drive
Cardiff Bay
Cardiff
CF10 4RU
029 2048 8499
http://www.esswales.com/
Academics
---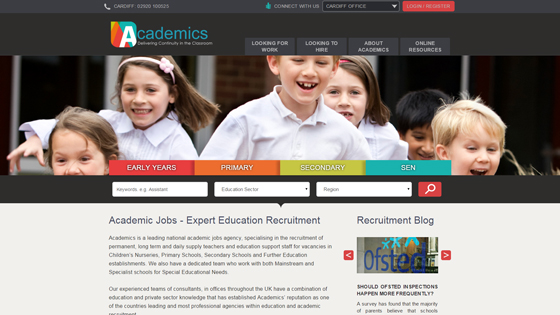 ---
2 Alexandra Gate
Fford Pengham
Cardiff
CF24 2SA
+44 (0)2920 100525
https://www.academicsltd.co.uk/
Prospero Teaching
---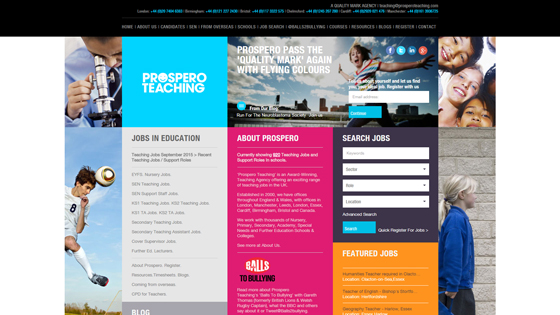 ---
Falcon Drive,
Cardiff Bay,
Cardiff,
CF10 4RU
+44 (0)2920 021476
http://www.prosperoteaching.com/
This site contains school teacher job vacancies Cardiff and other areas of the UK – England, Wales, Scotland and Northern Ireland. Advertised Cardiff job vacancies have included positions for fully qualified or part-qualified teachers from nurseries and pre-schools, infant and primary schools, junior and secondary schools or SEN – special educational needs schools, as well as general personal / staffing services and specialist teaching employment agencies.